Buying a campervan and going on a long road trip is the stuff dreams are made of. I know of more than one couple that gave everything up for a year, bought a campervan and went on the road trip of a lifetime.
Obviously, if you're only planning for the road trip to last a week or two, then renting is your best option. I personally think that if you're going on a longer trip, then buying your own campervan is the ONLY way to go. There's also something very special about it being yours –– it means that at the end of the trip, you decide what to do with the wheels that have carried you thousands of miles. Who knows, you might even decide to not ever stop driving!
If you're buying the campervan for travel purposes and don't plan on holding on to it for several years, then it only makes sense to buy second hand. If you'll be travelling far from home, this makes even more sense because you want to have as much money in your pocket as possible for the journey ahead. I'd recommend that anyone looking for a quality site check out Gumtree or ozrvsales, Here you'll find many campervans on offer, at different price points.
When it comes to buying a campervan, especially for first time buyers, there are many things to consider. So, I've drawn up a simple checklist that everyone should follow. It doesn't matter where you buy the campervan from –– you should always inspect it properly to save money in the future.
Engines
Making sure the engine is in good condition is key because it can be so expensive to fix. Listen out for any unhealthy noises when the engine is on. Oil leaks are always a no-go. Look under the campervan to see if you can spot any leaks – new or old.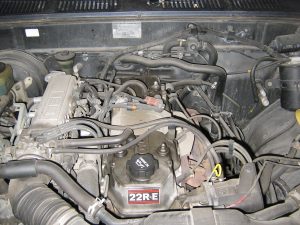 Next up is to look at the exhaust when the engine is running. If there's any sign of steam or smoke, then it's a big negative. The last simple thing to do is check the level of the oil – if the owner has it topped up, it shows they've been caring for the engine.
Bodywork
It might seem simple, but a lot of people fail to closely inspect the vehicle. You need to check for any sign of rust. Always check the roof, the wheel arches, around each door, and also under the edges of the floor. Rust is another expensive thing to fix, so make sure you check for rust thoroughly.
Chassis
This is when you might get a little dirty because you have to check mainly underneath the car. So, get down under the vehicle and check the chassis and other areas with a stick. If parts crumble, then it's a tell tale sign that there's rust.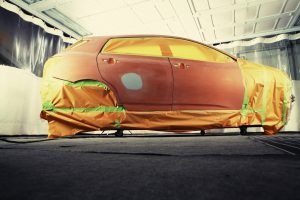 Do you have any experience of buying a caravan? It would be great to hear your tips, advice and tales.
Just put your thoughts down in the comment section below this article. It's brilliant when we as an online community can help one another by sharing essential tips!