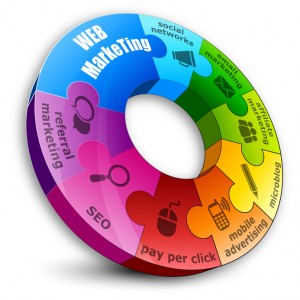 Businesses of all sizes are going crazy for different ways to attract customers and get their businesses noticed. While the days of ticker tape flyer parades and the like may be over, the concept is the same – you want as many people as possible to see your business, especially online, and head to your website to see what you're all about. While keywords and SEO are important factors, another important concept is that of Local SEO. But what are all these tools, and how can you make them work for you? Here's a brief guide to SEO, Local SEO and how to create the best website to get the customers rolling in.
What Is SEO?
SEO, also known as search engine optimisation is a great tool that many online marketing companies use to create higher organic rankings for businesses and websites in searches on the likes of Google. SEO is one of the most sought after ways that businesses seek to increase their ranking due to the different algorithms that search engines use in listing pages. Organic searches – basically search results that haven't been paid for – are key to having a website with power and trust behind it, resulting in more customer conversions.
What's The Difference Between SEO and Local SEO?
When it comes to SEO and Local SEO there's one main difference. SEO uses keywords to rank your website in search results on a search engine while Local SEO uses keywords specific to your local area AND business to provide search results specific to that location. For example, it's no good looking for 'plumbers' and getting a result for a plumber fifty miles away. Local SEO ensures that a search for a plumber will pick up the closest results and provide those – which means if you're a brick and mortar business, Local SEO is hugely important to getting people through the door.
How Can I Use It?
SEO can be quite an easy thing to use in your own business, but one of the best ways to utilise it is to employ the services of an online marketing agency of types to handle it for you. In this sense, an expert can do all the legwork and ensure that all the best parts of your business are highlighted and used to make those rankings as high as they possibly can be. They can also provide invaluable feedback on other marketing options and avenues you can employ to create the best possible marketing plan for your company.
Whether your company is a small startup with only an employee or two or you've been in business for a number of years and employ a whole team, SEO can always help you when you introduce new products and services or overhaul your business entirely.