For tourists freshly stepping out of the plane into Dubai, the shopping malls in this city are often the first destination on their agendas. The glamour wealthy lifestyles and skyscrapers' glitz found here might be what makes Dubai famous, but you shouldn't let them hide the many outdoor activities that will satisfy even the most experienced adventurer. This post gives you 8 activities that are offered in and around Dubai, and which should be on the agenda of each resident and visitor.
#1: Desert Safari Dubai
The desert is where the Emiratis have lived and survived for hundreds of years. It's their home, and they respect the desert's amazing sand-scape tremendously. It's a place of great beauty and fascination, just as the sea itself.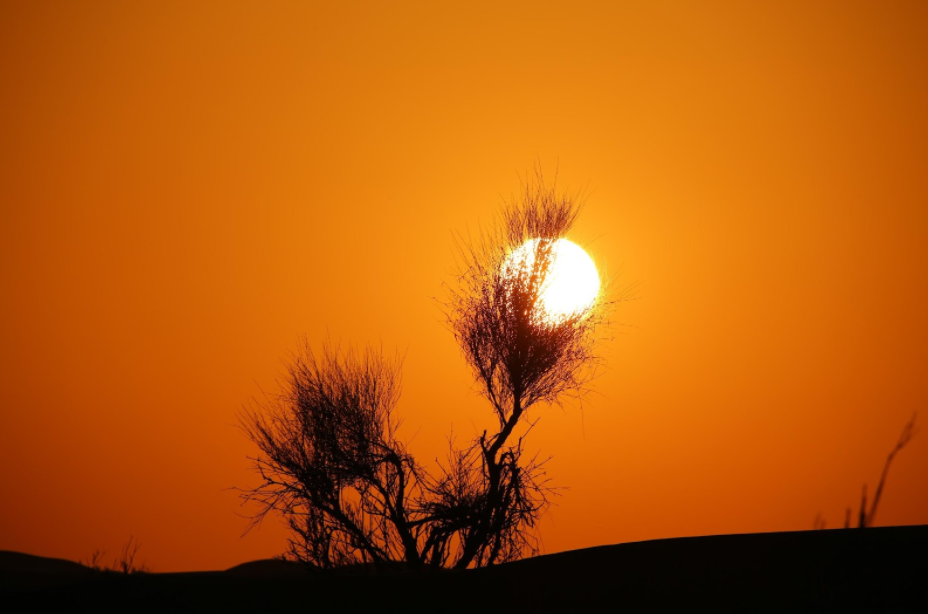 By visiting the Arabian Desert, you'll appreciate its tremendous attraction and it is best experienced by taking a desert safari. It involves the tour operators taking visitors through a dune-bashing journey through the desert's sand, which is then followed by a dinner buffet at a desert camp and a "Tanura" and belly dance show. It certainly is a great safari and similar to one I experienced in Tanzania.
#2: Horse Riding
You may prefer to have a desert experience by enjoying a sunset horse-ride. Emiratis are horse lovers which, like as camels, were an important part of their desert environment lives.
Racing and horse riding are among the biggest sports in the UAE and an important part of their culture. By interacting with animals such as horses, you'll get to know why this region values them. A horseback ride is perfect for both outdoor adventurers and animal lovers and is a good way to connect this vital aspect to UAE's cultural heritage.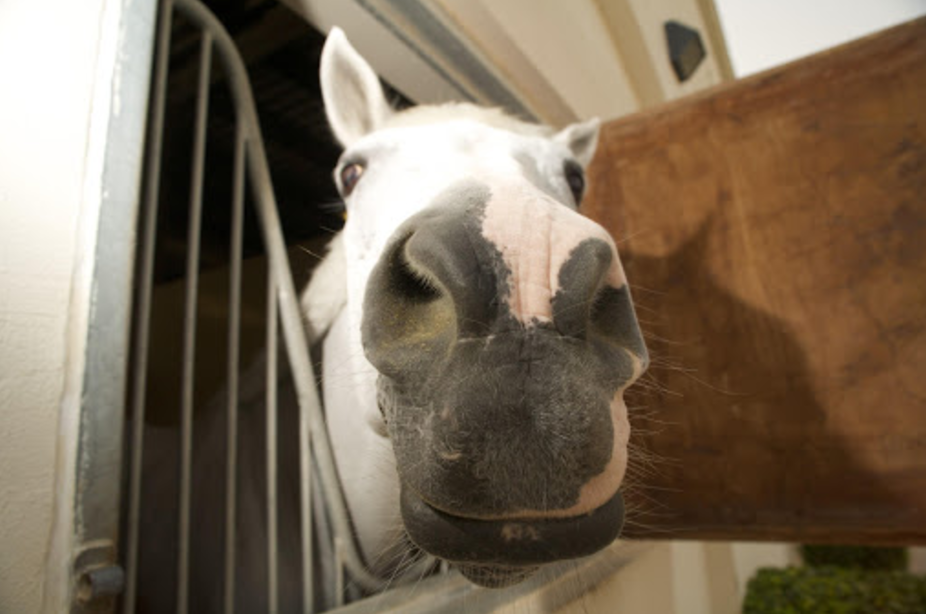 #3: Scuba Diving
The Persian Gulf is where the United Arab Emirates lies, which means that it offers you lots of water-based activities, one of them being scuba diving. It's one of the most popular water activities in the region's West Coast.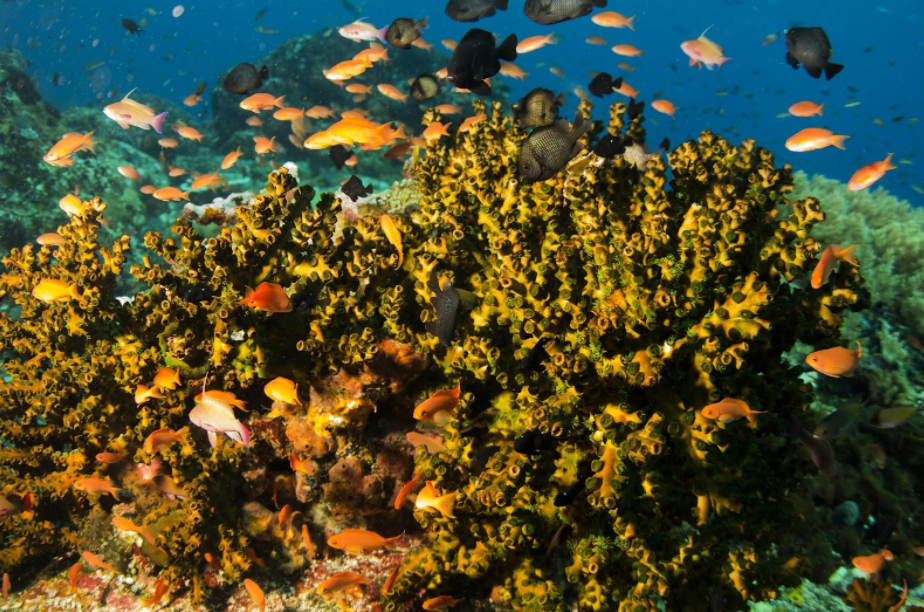 There are many exciting diving destinations here, some beautiful coral reefs and the occasional whale shark passing by. You'll likely get the chance to see barracuda, eels, stingray and in some cases nudibranchs that are highly colored. If you love underwater photography, there are some excellent opportunities here, and on the days when visibility is good, the views in the underwater are breathtaking.
#4: Deep Sea Fishing
The UAE may not be the Bahamas; however, deep sea fishing in Dubai is an excellent idea, even if the Emirates is not typically viewed as a fishing destination.
Emirates' fishing offers you a pretty good catch of king fish, barracuda, cobia and trevally on most days. You may even get a haul of blue fin tuna or the rare aquatic giant. Where do you find them? It will be twenty kilometers, into the Persian Gulf. You'll find that trolling and bottom fishing will bring you the best results.
#5: Palm Island Sea Cruise
Another thing to do in Dubai is to cruise around the Persian Gulf. You can enjoy a cruise on the Dubai Marina canal and the Palm Island and get a glimpse of the Burj Al Arab hotel sail shaped building, which is stunning, from the sea.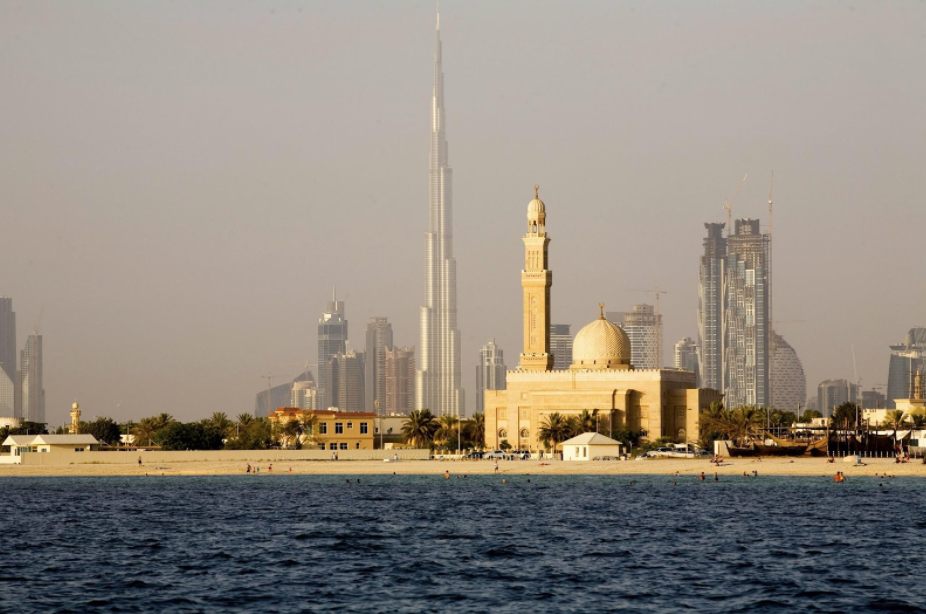 The Jumeirah Coastline and the World Islands are other breathing areas to view. Bear in mind that the tour is a gentle one, one that you won't lose sight of the coast. It's even enjoyed even by those people who have an occasional seasickness bout.
#6: Yacht Rental
When it comes to Yacht rental, Dubai is a premium destination. You'll get to leave behind pre-arranged routes behind and shared tips, although it costs a bit more. It's a novel way to enjoy the waters of Dubai since this City's entire frontage is on the coastline. Hire a hatch boat for your friends or family and cruise to any route that you wish, and leave standard tourism to others. Enhance the magic by enjoying your lunch or dinner on-board. Another excellent way to enjoy the ocean magic is by having an on-board barbeque.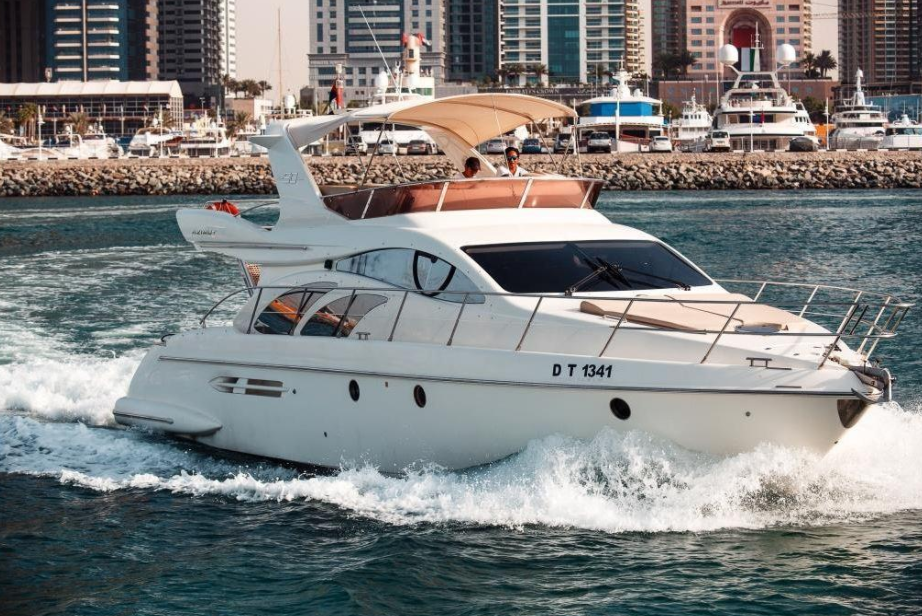 You'll want to drop anchor and enjoy a swim, that's before you eat. You'll soon get to know that diving into the uncrowned ocean is a better and unique experience than swimming in an overpopulated beach.
#7: Dhow Cruise Dinner
Another way to explore Dubai water canals, which surround this city, is to hire a dhow for a dinner cruise in the Dubai Marina. The dhow is a wooden sea-craft that's traditional, similar to the one pictured below. Tourists now use it on an everyday basis to travel to several waterways in the area.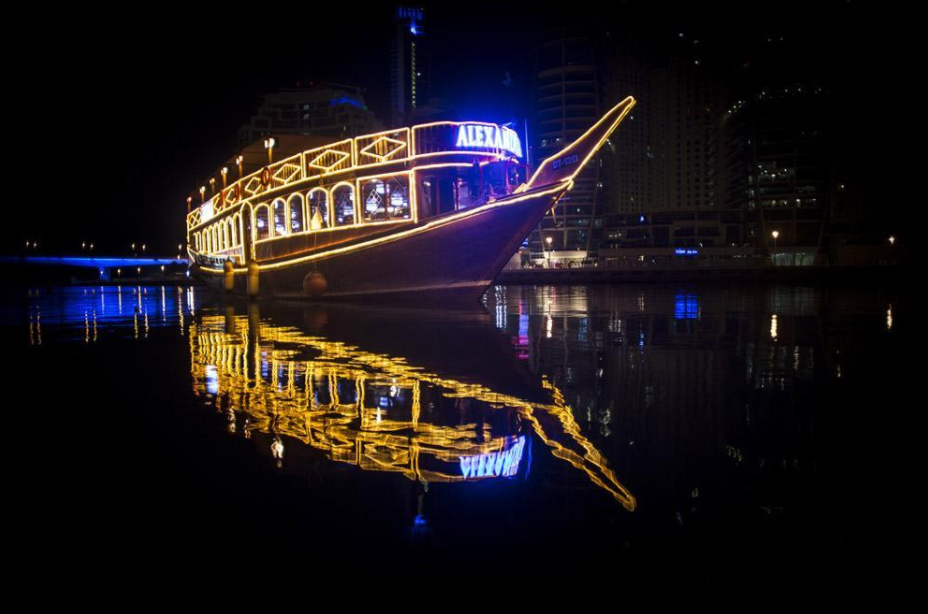 You can combine live entertainment, a three-or-more buffet dinner on the relaxing dinner cruise along the Dubai Marina, which is well known in this city. Remember that enjoying your dinner in the open breeze is one excellent way to view Dubai's skyline, and is often said to be the highlights of UAE visit.
#8: Musandam Day Trip
The mountain ranges west, which stretch from the west coast, are arguably UAE's most beautiful part. The climate and landscape of this area slightly differ from that of UAE'S eastern part; it's a bit windier, and the temperatures are lower, although the sea is the real attraction again.
One spot that is worth paying a visit to is The Musandam Governorate on the west coast. This region belongs to the Oman, even though geographically, Dubai and UAE residents visit it frequently for weekend trips as a common destination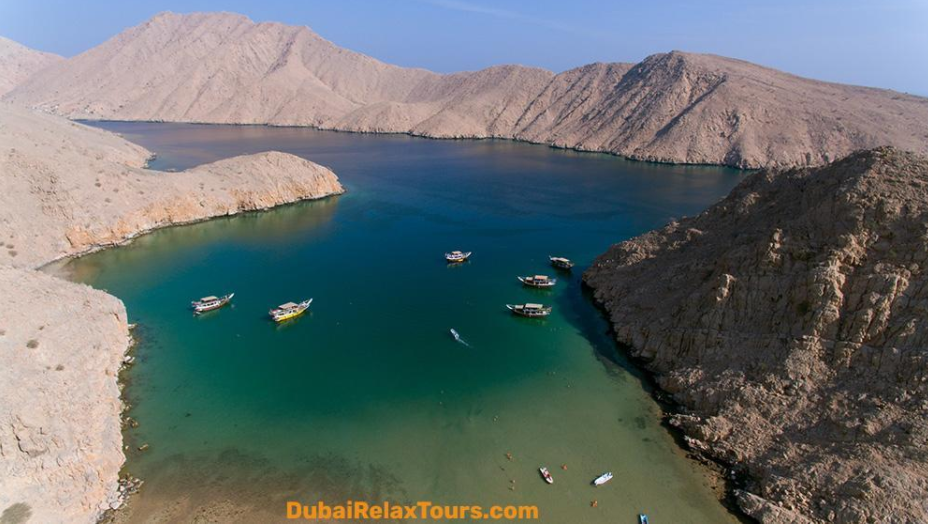 It's one of the most breathtaking places, with steep fjords that run down to the sea, matching even those found in Nordic Europe. The mountainous backdrop together with the panoramic views of the ocean make this area very appealing to the eye, and the whole view is a world-class beauty. If you have 24 hours to spend, consider taking a Musandam Day Trip Tour, travelling from Sharjah or Dubai while lunching along the way.
Conclusion
The Musandam day trip concludes this article on the eight interesting things you should consider doing in Dubai besides staying in fancy hotels or going shopping. The best way to enjoy Dubai is to think outside the box. For instance, dedicate some of your time and step out of the usual track of visiting expensive boutiques, towering skyscrapers and shopping in shiny malls, which are the modern day tourist traps.
You shouldn't be afraid of leaving the air-conditioned world. The result is that you'll find that Dubai has much to offer and that the highlights of your trip may be the above experiences