Spanish food is some of Europe's best. Their unique dining culture of drawing a meal out for hours is something that should be cherished in a time when everyone is rushing to eat a meal as quick as humanly possible. When we think of dining is spain we may think of the tapas in Madrid or the Seafood in Barcelona but there is one place that boasts some of the best Spanish dishes in the country and that place is Valencia.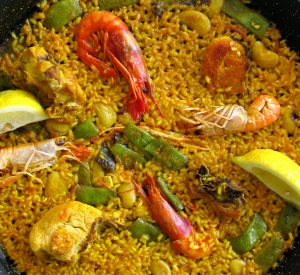 Valencia is Spain's third largest country. It's situated 350 kilometres from both Madrid and Barcelona. The seaside city is brimming with life and an energetic metropolis. This shows through with its unique dining and nightlife scene. Some of the best restaurants in Valencia are found in the Ruzafa district, close to the city centre. This area as many pubs, clubs and modern eateries. Plaza del Cedro is a great location if you're looking to have a quitter night away from tourist.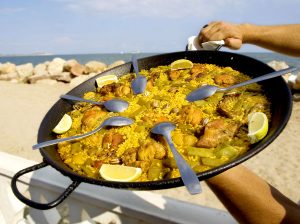 There are so many tasty plates to try in the port town, the most popular likely being the famous Valencian paella. The world renowned rice dish can be served up a few different ways. Paella Valenciana is mixed with meat, typically chicken or rabbit. The Paella de Marisco is made with fish and/ or seafood, or there is the less popular Paella Mixta with both meat and seafood. The last one is not a favourite among the locals but delicious nonetheless. Valencian Paella is made with only fresh ingredients in an iron pan, cooked over a wood fire, not using gas or electric stoves. Of course there is also a vegetarian option. It's called Paella Vegetal. To be sure you are being served the fresh paella it's best not to eat the dish after 5pm as this is not typical to the locals. Also take precautions not to go to restaurants with photos of the dish. This could mean they are serving frozen paella.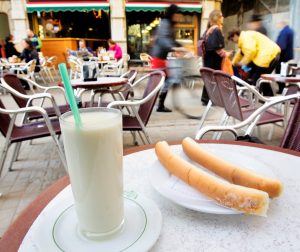 One of the more adventurous dishes in the area is the All i pebre. It is made with eel. From Valencia you can drive to El Palmar to experience to acquired delicacy. If you are looking for something a little sweeter and perhaps more enjoyable Liet Merengada, a soft ice cream with cinnamon flavour or Bunyois, a fried doughnut dipped in chocolate would be good options.
If you have sometime it's well worth it to take a cooking class to learn how to make the local dishes found in the area. There are many in the city to choose from where you can learn not only the local Valencian Paella but also how to make tapas.