Are you looking to really get away this summer and enjoy the outdoors on a sunny beach? If you have plans to travel in or around Europe, there are so many great destinations that will combine the culture and history of Europe with an amazing sunny climate and gorgeous beaches for relaxing. Here you can really get the best of both worlds!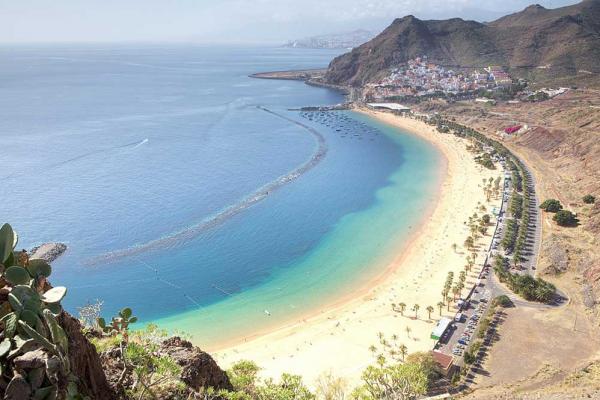 Canary Islands
If you're coming from England, the Canary Islands are a cheap and quick flight from Heathrow and really give you an exotic experience while staying in Europe (technically- they are part of Spain!) On the Canaries, you'll be able to enjoy all kinds of outdoor adventures like hiking volcanoes, rock climbing, water sports, golfing and of course just relaxing and enjoying the incredible beaches here. You can get a different experience on different islands; Tenerife, the largest island, is ideal if you want to learn about the culture and history of the islands and check out some museums on your trip. There is also some great nightlife here on Tenerife.
Crete
There's truly no holiday like a Greek holiday, so pack your bags and make your way to one of the most beautiful countries in the world. You can spend part of your trip exploring Athens and the rich culture and history of Greece, then make your way to the islands for beach time. Although you could easily have a great time on any of the islands, pick Crete for a great combo of pristine turquoise water, white sandy beaches and great food and nightlife. You will eat like a king here with fresh seafood and you can pick up some great goods at the markets here. It's easy to book a flight to Crete, just click here http://book.flythomascook.com/cheap-flights/to-Crete-%28Heraklion%29-Greece/ and you'll be on your way.
Nice
The south of France is a gorgeous section of the country, that really gives you a beach experience with a touch of luxury. There's a bit more of a high-end feel to Nice and the rest of the French Riviera. Here you will see some expensive boutiques, very high end dining and people wearing all the highest fashions. Enjoy the gorgeous sunny beaches of Nice and some snacks at the outdoor cafes. One great thing to do on the French Riviera is to rent a car and make your way between all the coastal towns.