When you visit London, you're immediately faced with a literally endless array of possibilities for how to spend your day. You can go see all the typical London sights, go eat at some of the best restaurants in the world, relax or visit an art museum. There are things here to do for people of all ages; it is after all one of the most cosmopolitan cities in the world. And London doesn't have to break the bank, either. You can stay in a low cost London bed and breakfast, leaving you more room in your budget for a few splurges while you're here. So check out our guide for some of the top things to check off your list in Londontown: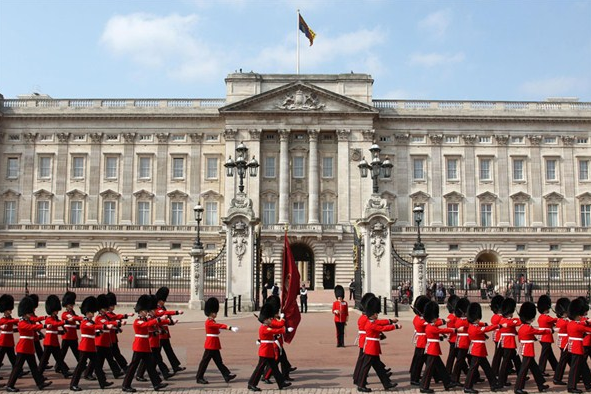 Relax in a Park
While you might know London as a big city, there are also many gorgeous green spaces here to relax and enjoy nature. After all, all that city time will probably have you craving some time away from the busy traffic and bustle of people. So bring a picnic to Kensington Gardens, right near Hyde Park, where you can chill out by the lakes and trees, and meander down the walking paths. This is London's most famous park and a great place for people-watching.
Shop Till You Drop
Some of the world's best shopping is in London, so even if you don't have tons of cash to throw into a new wardrobe, it's worth the experience just to browse around and window shop. Oxford Street in particular is home to some of the most exclusive and luxurious stores and boutiques not only in London, but in the world. Bond Street attracts a glamorous crowd, so throw on your Fendi shades and check out the designer duds.
Buckingham Palace
Of course when you're in London, you must visit the famous Buckingham Palace. It's one of the most iconic parts of London, so visit in the morning so you can beat the massive crowds that form every single day here. You can catch the changing of the guard at 11:30 am everyday, but make sure you get there early. The best place to watch is from the Queen Victoria Memorial, directly in front of the palace. And you can go inside to explore the famous and shimmering Crown Jewels collection.
Museum Hop
London has got a vast number of museums covering more topics than you can even imagine. There is literally something for every kind of interest and any age. If you're traveling with kids, there are great children's museums to keep young ones interested. More than 240 museums in the city are a great place to learn about modern art, imperial war, natural history, design and any other topic you can possibly fathom.
Party All Night Long
After many long days of walking and sightseeing, why not treat yourself to a night out enjoying the famous London nightlife? If you're heading to London with your mates then you're going to have a great night. You can visit some of the world's best night clubs, listen to the hottest new bands or visit one of many strip clubs in London. Whichever you choose, one thing is guaranteed, you're going to have a night to remember.