The Best Shopping Cities in the World
Admit it… are you a shopoholic? Do your weekends not feel complete without a trip to the mall or your favorite designer boutique? And when you travel, does your itinerary include some explorations of the best shopping districts? If this is you, you may have a wardrobe that is always up-to-date and the best shoe wardrobe of all your friends! Shopping is a passion of many and with all of the ever-changing trends, it's something that will never be boring. So if you're contemplating where you want to travel and shopping is on your mind, you might want to go somewhere that can really satisfy that craving! There are so many great cities in the world for shopping that you might never have time to experience them all. You can even compare the costs of living and shopping in different cities around the world.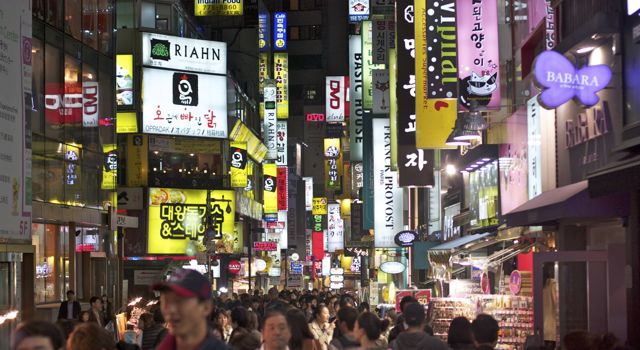 Seoul, South Korea
The culture in South Korea is heavily centered around shopping and commercialism, and this shows in the abundance of shopping options in this city. A few years ago they actually recorded more credit card transactions than any other city in the world! You will find department stores towering for so many stories, and stores open nearly all night to feed any kind of shopping addiction. The shopping malls seem to go on for miles and you can find just about anything you could imagine.
NYC, New York, USA
It's no wonder that New York tops the list for best shopping in the world. It's world famous for having some of the most sensational attractions such as Broadway, the Statue of Liberty and of course some of the most exclusive brand-name shopping in the world. You'll find great shopping in every district of the city; head downtown to Manhattan to check out the massive department stores like Macy's and Bloomingdales. Throughout the city there are great boutiques with some really up-to-the-minute fashions. Mixed in, you can find opportunities to save at cheaper stores like Forever 21 and DSW.
Milan, Italy
When it comes to the highest styles and fashions, you can't find anywhere better than Milan. This city is the home to many of the biggest names that exist in the style world, like Versace, Prade and Dolce & Gabanna. The shopping scene here is glamorous and expensive. If you're one of the lucky people who can afford to shop here, you'll have your pick of the best fashions in the world. If you're not quite in this price range, you can enjoy a day of window shopping and living the high life browsing through these products.
Hong Kong
Asia is known for great shopping and Hong Kong is one of the best places to go in China if you're really looking to bring home some great gifts. They have a great mix of modern superstores and malls, and cheap markets with lots of local goods. You can find something for every price range here in Hong Kong.